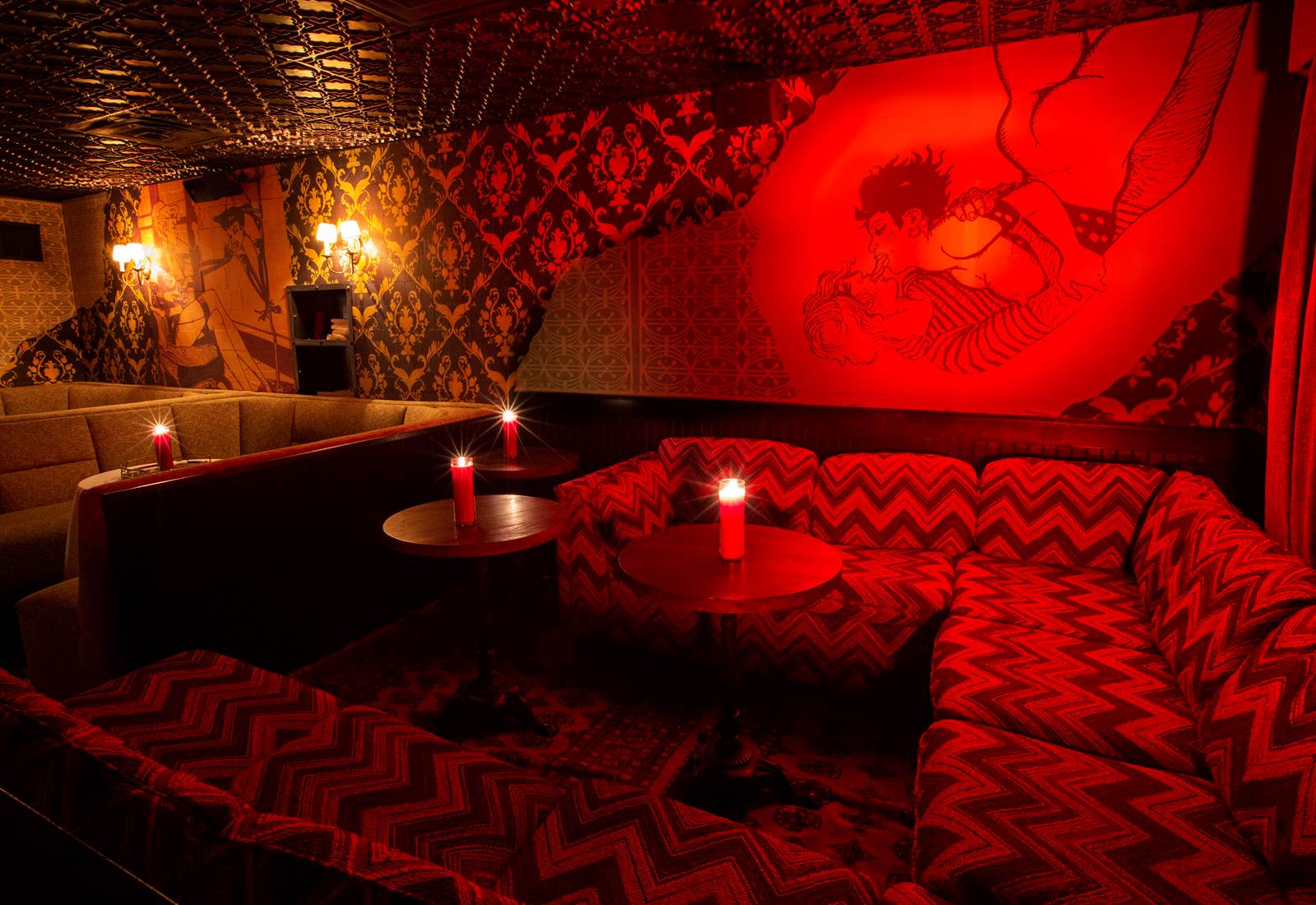 One of Chicago's unrivaled speakeasies, Bordel is a cocktail bar and cabaret that effortlessly channels the hospitality, revelry and sultry energy of Paris' Pigalle and Montmartre in the heart of Wicker Park.
Through the hidden door and up the leopard-print stairs, you will find yourself inside Bordel's sumptuous candlelit interiors, appointed with pink velvet sofas and curtains, tasseled chandeliers, vintage bronze "cherub" sconces, Persian Bokhara hand-knotted rugs and walls covered in custom, handcrafted wallpaper inspired by 20th century American pulp cover artistry.
Bordel's nightly entertainment on stage offers a theater of varieties with a premier cast of jazz musicians, burlesque performers, flamenco artists, magicians and cabaret dancers. In between stage performances, a residency of Chicago's premier sound curators set the beat throughout the night.
Produced by partners Daniel and Marina Alonso, Meghan Vietti Perdue, Marcos Campos, James Barnett, Juan Carlos Alonso and Saam Hagshenas.